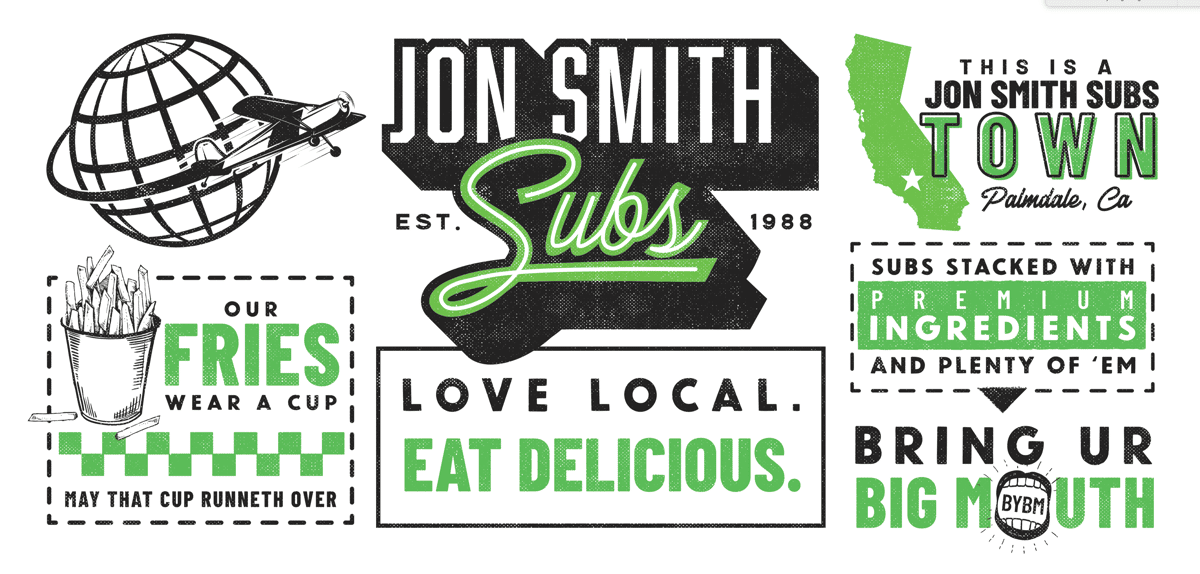 Jon Smith Subs® Sets Sights on Columbus for Expansion
Jon Smith Subs® Sets Sights on Columbus for Expansion
Columbus, Ohio – Jon Smith Subs®, a South Florida-based sub sandwich franchise known for their famously fresh subs, is looking to continue its national growth momentum by announcing expansion plans for Ohio. Driven by their passion to provide high quality food and highlight their local communities, the brand is specifically eyeing Columbus for development, searching for qualified multi-unit operators who are ready to bring up to 20 Jon Smith Subs to their area.
Over the past 33 years, Jon Smith Subs has been committed to offering mouthwatering and fresh ingredients, ensuring every customer has a delicious experience. Home of the over-stuffed grilled subs, all locations freshly bake their bread and offer fillings such as sirloin steak and chicken breast that is trimmed, sliced, seasoned, marinated, and grilled to order. All ingredients are high-quality and always fresh. The brand prides itself on its curiosity factor, offering tasty options that are unique to Jon Smith Subs including made-to-order french fries and subs that celebrate local flavors.
"As we've opened in new markets, the excitement of 'something new' sparks our customers' interest and they stop in for a visit to find out exactly who we are," stated Jim Butler, President of Jon Smith Subs. "The driving factor behind our customers' curiosity is that we believe that every community should be celebrated through local flavors. We offer more than the local sub shop, featuring options such as The Gator, The Cuban, and Hot Cajun. We're excited to bring our curiosity factor to Columbus, we believe this one of the many reasons our brand will succeed in the market."
Columbus' growth in recent years positions the city as the perfect location to incorporate the brands position to be the World's most loved local sub shop! Reports note that Ohio's capital city is undergoing rapid expansion and is now the 14th largest city in the United States. With population growth, income growth, and housing price growth, are all measures of an area's success, Columbus is performing well according to all three.
As cities witness notable growth, businessmen and women are eager to establish themselves and establish a brand whose success can develop alongside the city's," noted Butler. "With that being said, all the development that is going on in Columbus lends itself to a cutting-edge sub shop that matches the city. Between our curiosity factor and our fresh, exciting ingredients, we believe the opportunity to own a Jon Smith Subs in the area is a win for everybody."
Jon Smith Subs currently has two locations in the Midwest located in Michigan and Minnesota, with a third on the way. As Jon Smith Subs continues its expansion into Columbus, the brand is looking forward to being an important part of the city's growth.
For more information about Jon Smith Subs' franchise opportunity, please visit: https://jonsmithsubsfranchise.com/
About Jon Smith Subs Jon Smith Subs was founded in 1988 in Palm Beach County, Florida with the commitment to serve the absolute highest-quality overstuffed, marinated grilled sirloin steak, real chicken breast, and fresh giant deli subs. With a pledge to use the highest quality meats and ingredients and bake their bread fresh every day and offer made-to-order fries! Jon Smith Subs guarantees large-portioned, mouthwatering subs that are fresh and delicious
About United Franchise Group Led by CEO Ray Titus, United Franchise Group is home to a variety of brands including Signarama, Fully Promoted, Experimax, Jon Smith Subs, Venture X, Transworld Business Advisors, Network Lead Exchange, Accurate Franchising, ROI and The Great Greek Mediterranean Grill. With over three decades in the franchising industry and more than 1600 franchisees throughout the world, United Franchise Group offers unprecedented leadership and solid business opportunities for entrepreneurs.